Baldini – Buddhaduft® fragrance set
Ommmmm... When lovely benzoin meets sweet sandalwood and warm tonka, serenity is guaranteed. Becaus… show more
Ommmmm... When lovely benzoin meets sweet sandalwood and warm tonka, serenity is guaranteed. Because the relaxing triad provides the necessary peace and quiet in almost all situations. The mixture with 100% natural essential oils spreads over the matching Buddha fragrance stone and accompanies you on your way to more equilibrium and inner balance - whether while meditating or in stressful everyday situations. Benzoin: harmonising, relaxing and strengthening Sandalwood: harmonising, aphrodisiac and relaxing Tonka: euphoric, aphrodisiac and relaxing show less
Charakter
Ingredients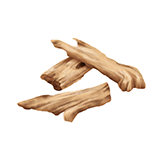 Sandelholz
ProduktVideo
Watch the video
Product Information
Product information
Ommmmm... When lovely benzoin meets sweet sandalwood and warm tonka, serenity is guaranteed. Because the relaxing triad provides the necessary peace and quiet in almost all situations. The mixture with 100% natural essential oils spreads over the matching Buddha fragrance stone and accompanies you on your way to more equilibrium and inner balance - whether while meditating or in stressful everyday situations.
Benzoin: harmonising, relaxing and strengthening
Sandalwood: harmonising, aphrodisiac and relaxing
Tonka: euphoric, aphrodisiac and relaxing
Application tip:
Wenige Tropfen auf den Buddha-Duftstein geben, und der Duft verteilt sich von alleine im Raum.
Gefahren- und Sicherheitshinweise:

Flüssigkeit und Dampf leicht entzündbar. Verursacht Hautreizungen. Verursacht schwere Augenreizung. Kann allergische Hautreaktionen verursachen. Kann bei Verschlucken und Eindringen in die Atemwege tödlich sein. Sehr giftig für Wasserorganismen mit langfristiger Wirkung. Ist ärztlicher Rat erforderlich, Verpackung oder Kennzeichnungsetikett bereithalten. Darf nicht in die Hände von Kindern gelangen. Von Hitze, heißen Oberflächen, Funken, offenen Flammen und anderen Zündquellen fernhalten. Nicht rauchen. Freisetzung in die Umwelt vermeiden. Schutzhandschuhe tragen. BEI VERSCHLUCKEN: Sofort GIFTINFORMATIONSZENTRUM/Arzt/Hersteller anrufen. KEIN Erbrechen herbeiführen. BEI BERÜHRUNG MIT DER HAUT: Mit viel Wasser und Seife waschen. BEI KONTAKT MIT DEN AUGEN: Einige Minuten lang behutsam mit Wasser spülen. Eventuell vorhandene Kontaktlinsen nach Möglichkeit entfernen. Weiter spülen. Unter Verschluss aufbewahren. Inhalt/Behälter zugelassenem Entsorger oder kommunaler Sammelstelle zuführen. Enthält Limonene, Linalool, Myrcen, Citronellol, Geraniol, alpha-Pinen, Cinnamal, Terpinolene, Citronellylformat, Isomenthone, Citral, Isoeugenol, alpha-Santalol, Farnesol, alpha-Terpinen, Bisabolen, beta-Pinen, Geranylformat und Eugenol.
taoasis.detail.tabs.warnings.headline

Gefahr / Danger
From our Hearts
Made with love