Erkältungsduft® Fragrance Set
Your fragrant companion in the cold season! (5 ml) Gentle and powerful at the same time, the combin… show more
Your fragrant companion in the cold season! (5 ml) Gentle and powerful at the same time, the combination of eucalyptus, tea tree and peppermint creates a fresh scent that soothes you and naturally protects you. Just take a deep breath, feel the power of nature and recharge your batteries! Eucalyptus: activating, strengthening and refreshing Tea tree: uplifting and invigorating Peppermint: refreshing, stimulating and concentration-enhancing For a pleasant scent (e.g. on the bedside table), a scented stone in a flower-shaped scented stone box is included in the scope of delivery in addition to the oil. show less
Charakter
Ingredients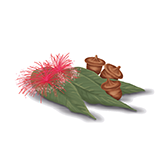 Eukalyptus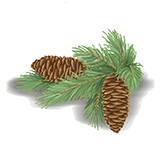 Fichte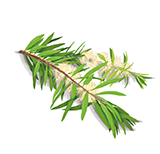 Teebaum
Product Information
Product information
Your fragrant companion in the cold season! (5 ml) Gentle and powerful at the same time, the combination of eucalyptus, tea tree and peppermint creates a fresh scent that soothes you and naturally protects you. Just take a deep breath, feel the power of nature and recharge your batteries!
Eucalyptus: activating, strengthening and refreshing
Tea tree: uplifting and invigorating
Peppermint: refreshing, stimulating and concentration-enhancing
For a pleasant scent (e.g. on the bedside table), a scented stone in a flower-shaped scented stone box is included in the scope of delivery in addition to the oil.
Application tip:
Wenige Tropfen Öl auf den Duftstein geben und der Duft verströmt von allein.
---
Es hat mir so gut getan, dass ich es auch gleich verschenkt habe
From our Hearts
Made with love