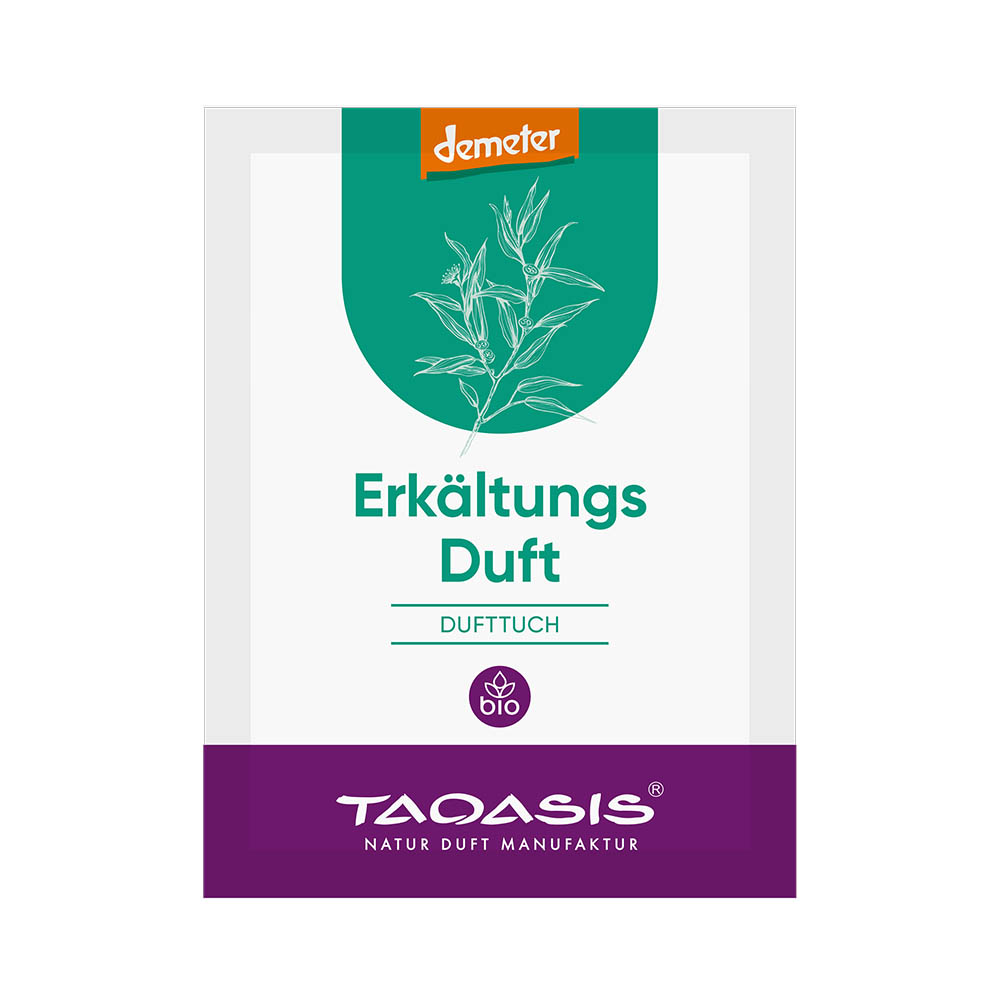 Erkältungsduft® Scented Towel
Your fragrant companion in the cold season! Put the scented towel in an airy place, on the heater o… show more
Your fragrant companion in the cold season! Put the scented towel in an airy place, on the heater or near the bed and feel the gentle power of nature. Eucalyptus: activating, strengthening and refreshing Tea tree: uplifting and invigorating Spruce needle: balancing, strengthening and stimulating show less
---
Charakter
Ingredients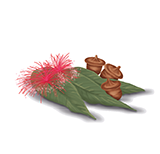 Eukalyptus
Product Information
Product information
Your fragrant companion in the cold season! Put the scented towel in an airy place, on the heater or near the bed and feel the gentle power of nature.
Eucalyptus: activating, strengthening and refreshing
Tea tree: uplifting and invigorating
Spruce needle: balancing, strengthening and stimulating
Application tip:
Verpackung an der Markierung aufreißen und das Tuch entnehmen. Zur vollen Duftentfaltung an einen luftigen Ort, auf die Heizung, den Nachtschrank oder in die Nähe des Bettes legen.
Gefahren- und Sicherheitshinweise:

Flüssigkeit und Dampf leicht entzündbar. Verursacht schwere Augenreizung. Kann allergische Hautreaktionen verursachen. Giftig für Wasserorganismen, mit langfristiger Wirkung. Ist ärztlicher Rat erforderlich, Verpackung oder Kennzeichnungsetikett bereithalten. Darf nicht in die Hände von Kindern gelangen. Von Hitze, heißen Oberflächen, Funken, offenen Flammen und anderen Zündquellen fernhalten. Nicht rauchen. Schutzhandschuhe tragen. BEI BERÜHRUNG MIT DER HAUT: Mit viel Wasser und Seife waschen. BEI KONTAKT MIT DEN AUGEN: Einige Minuten lang behutsam mit Wasser spülen. Eventuell vorhandene Kontaktlinsen nach Möglichkeit entfernen. Weiter spülen. Inhalt/Behälter zugelassenem Entsorger oder kommunaler Sammelstelle zuführen. Enthält alpha-Pinen, Eucalyptol, beta-Pinen, Limonene, Linalool, Linalylacetat und beta-Caryophyllen.
taoasis.detail.tabs.warnings.headline

Gefahr / Danger
From our Hearts
Made with love