Nature perfume MYTAO® three
€18.90
Content:
15 ml
(€1,260.00 / 1000 ml)
Fresh scented litsea cubeba blends with exotic grass notes and creates a synergy with Mediterranean… show more
Fresh scented litsea cubeba blends with exotic grass notes and creates a synergy with Mediterranean herbs and invigorating cedar. This powerful impulse really gets things moving. show less
Charakter
Ingredients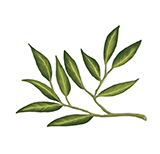 Litsea cubeba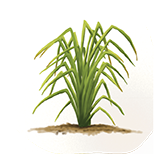 Vetiver
Product Information
Product information
Fresh scented litsea cubeba blends with exotic grass notes and creates a synergy with Mediterranean herbs and invigorating cedar. This powerful impulse really gets things moving.
INCI note:
Ätherische Öle setzen sich aus einer Vielzahl von Einzelkomponenten zusammen. Stoffe wie Limonene und Linalool sind ganz natürlicher Bestandteil des ätherischen Öls, sie werden nicht zugesetzt. Sie gehören aber zu den 26 deklarationspflichtigen allergenen Duftstoffen und müssen daher separat ausgewiesen werden, weil einige Menschen allergisch auf einzelne Inhaltsstoffe reagieren. Als Parfum wird in der INCI eine Komposition aus verschiedenen ätherischen Ölen bezeichnet, wenn wir die genaue Zusammensetzung als Duftgeheimnis bewahren wollen. Alle unsere Produkte sind frei von synthetischen Stoffen!
Bio/demeter notice:
Da wir Naturprodukte verkaufen, ist die Verfügbarkeit der Rohstoffe natürlichen Schwankungen unterlegen. Wenn durch nicht beeinflussbare Vorkommnisse nur eine begrenzte Menge Demeter-Öl produziert werden kann und diese Menge vor der nächsten Ernte ausverkauft ist, liefern wir in diesen seltenen Fällen ersatzweise das Produkt in Bio-Qualität.
Ingredients (INCI):
Alcohol denat.°, Parfum*/**, Aqua, Limonene**, Citral**, Benzyl Benzoate**, Citronellol**, Geraniol**, Linalool**. °Demeter-cultivation *Bio-cultivation *made from 100% natural, essential oils
Storage Instructions:
Bitte kühl und trocken lagern, an einem lichtgeschützten Ort.
TAOASIS Naturparfum MYTAO® drei demeter: Zusammensetzung & Bio-Standard
MYTAO® drei von TAOASIS ist ein Bioparfum, das sich aus hochwertigen ätherischen Ölen zusammensetzt und ausschließlich aus natürlichen Ingredienzen besteht. Die feine Duftmischung aus Litsea Cubea, Rosmarin, Vetiver und Zeder stammt aus ökologischem Anbau und ist Bio bzw. demeter zertifiziert – für 100 % Natur ohne Zusatz synthetischer Duftstoffe.
Naturduft MYTAO® drei – frische Impulse für kraftvolle Tage
MYTAO® drei vereint die frische Grasnote von Litsea Cubea, das exotisch-warme Aroma des Vetiver und die würzige Kraft von Rosmarin und Zeder. Ein Naturduft, mit dem sich wahrlich neue Impulse setzen lassen und der dich kraftvoll durch den Tag begleitet.
Zunächst erreicht die Sinne der herrlich belebende Geruch von Litsea Cubea, der ein wenig an Lemongras erinnert. Das Duftfundament legen dabei Vetiver und Zeder, die für ein extra langes Aromaerlebnis sorgen. Abgerundet wird das Ganze durch den intensiven Charakter des Rosmarin, der dem Naturparfum mit seiner Kopf- und Herz-Note die belebende Komponente verleiht.

• Kopfnote: Litsea Cubea
• Basisnote: Vetiver, Zeder
• Kopf-Herz-Note: Rosmarin
Für wen eignet sich das Bioparfum MYTAO® drei?
Das Bioparfum MYTAO® drei ist für all diejenigen die richtige Wahl, die Wert auf rein ökologische Rohstoffe bei aromakosmetischen Anwendungen legen. Hinzu kommt, dass ätherische Öle nicht nur einen angenehmen Duft auf der Haut verströmen, sie können zudem auf Körper und Geist positiv einwirken.
Aufgrund der Inhaltsstoffe eignet sich MYTAO® drei insbesondere für Menschen, die an Energielosigkeit bzw. Überlastung leiden. Hier kommen insbesondere die stärkenden Eigenschaften von Litsea Cubea und Rosmarin zum Tragen.
In Phasen, die von Stress und innerer Unruhe gezeichnet sind, kann das Bioparfum ferner dazu beitragen, einen natürlichen Ausgleich zu finden. Denn: Der Duft des Vetiver ist bekannt dafür, zu erden und den eigenen Kompass neu ausrichten zu können. Und nicht zuletzt soll Zeder gerade Menschen zugutekommen, die unter mangelndem Selbstbewusstsein leiden. Da sein Duft – laut Experten der Aromakosmetik – als wahre Aufbauhilfe fungiert und Vertrauen in die eigenen Stärken schenkt.
Viele Kunden kaufen MYTAO® drei hingegen, da sie grundsätzlich eine Vorliebe für kraftvolle Naturdüfte haben, die sie unbedenklich auftragen können, ohne chemische Zusatzstoffe auf der eigenen Haut zu haben.
Gefahren- und Sicherheitshinweise:
taoasis.detail.tabs.warnings.headline
---
Bei einem Besuch in Lage habe ich mit meiner Tochter alle Parfums beschnuppert, Mytao 3 hat mir am besten gefallen, weil es frisch und würzig duftet und ein guter Begleiter für den Tag ist.
Ich habe Nr.3 als Bestandteil des Duftprobensets ausprobiert und dann auch in der Flasche nachgekauft. Ich mag den Duft sehr gerne. Es ist eine gelungene Mischung aus frischen und grünen Komponenten, perfekt für den Sommer. Generell gefällt mir gut, dass die Parfums keine künstlichen Anteile haben und "drei" ist bisher mein Favorit.
From our Hearts
Made with love